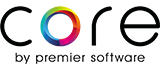 Version 2.5.6
Friday August 04th, 2017
2.5.6 is a patch release that addresses a number of issues within the Core by Premier Software and College by Premier Software applications.
Improvements
The following improvements have been made to the software in this release:
Scheduled prints could fail to print in specific circumstances involving multi-day, multi-client reservations. This situation has been fixed.
Appointments with medical restrictions may have failed to illuminate the medical warning icon in some cases; this is no more.
Reservations no longer offer the "Complimentary" payment option at bill time when this option is disabled.
The "Most Popular Appointments (By Quantity)" report no longer fails to correctly process appointment refunds and future payments
The reports screen in Reception could have crashed upon entry for some users – this should no longer be the case.
If you use College by Premier, the following improvement also applies:
The Lesson Booking process no longer sets the new length but not the new type of amended appointments