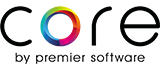 Version 2.5.4
Friday July 21st, 2017
2.5.4 is a patch release that addresses an issue within the Core by Premier Software and College by Premier Software applications.
Improvements
The following improvements have been made to the software in this release:
Reservations where clients had more than a single package in their schedule were incorrectly refunding deposits at the time of departure. This has been fixed in this patch release.