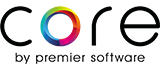 Version 2.2.3
Friday February 19th, 2016
NEW FEATURES
Improvements have been made to the automated marketing feature, all emails including appointment reminders and booking confirmation to be sent automatically, leaving the administrator licence free to be used.
BULK ARRIVE/DEPART GROUP ACTIVITIES
Enhancements have been made to the functionality that allows attendees of a group activity to be arrived and departed in bulk if they do not have anything to pay.
This functionality is now available for clients who booked the group activity online, and for clients who had an appointment earlier in the day.
You are now able to set your search criteria for a membership number using either an "exact match" or "contains" search.
For example – given the membership number "017", CORE would return any membership number that contains "017" – e.g. 4017, 540173. It is now configurable (in Site Settings > Membership Options) to use an exact match search instead of contains – so you would type in "017" to only find that one membership number.
Scheduled reports will export into Excel and Word documents. Reports run in Manager and Administrator can now also be scheduled.
A new report called "Web Booked Activity" in the "Statistics" group has been added to Manager and Administrator to allow reporting on appointments that have been booked online.
GUESTLINE REZLYNX INTEGRATION CHANGES
The Guestline EPOS integration (that allows spa guests/members to pay for F&B items on their spa account) can now be configured to either post to a member's account within CORE (the default setting, and current behaviour) or add the item to their departure account so they can pay when they check out of the spa.
This option is called "Add to departure instead of account if client has arrived" (under Site Settings > Interface Options > EPOS Interface.)
When a member pays off items on their account, the itemised split will now be sent to Rezlynx with the correct allocation codes (instead of the entire payment being grouped into a single allocation code.)
This breakdown will also appear on the member's bill.
This option is called "Itemise On Account Payments" (under Site Settings > Tilling Options > Tilling and Reservations.)
The tilling system will use the description and price provided by the EPOS till instead of that configured in Core by Premier
SYSTEM ENHANCEMENTS
COUPLES TREATMENTS

Reception: Unable to refund or cancel a couple's appointment that had been paid for, sometimes resulting in an appointment being "stuck" in the diary.
Reception: When departing a couple immediately after arriving them (after the "do you want to bill/depart this client now" prompt) the second person on the appointment was left on the departures list and unable to be removed as the appointment had already been departed and paid for. This issue has been resolved; however, any clients that are currently "stuck" on your departures list will need to be removed manually by our support team.
Reception: Couple's appointments where both people share the same appointment type were not arrived together.
Reception: In some scenarios, both parts of a couple's appointment were scheduled into the first twin room. This would be corrected if the appointment was moved using the clipboard or drag-and-drop functionality.

EMAIL MERGE AND AUTOMATED MARKETING & REPORTS

Reception: Sending a reservation confirmation that was longer than 1,000 characters (e.g. large group bookings) caused Reception to error.
Reception: Crashes when trying to send a reservation confirmation document when no e-mail server was configured or the client did not have an e-mail address.
Manager/Administrator: When using the "exclude current members" option in the Marketing section, the application would crash.
Manager/Administrator: When scheduling an automated task (marketing, report) and switching between "one-off" and "scheduled" the application could error.
Manager/Administrator: Scheduled Jobs and Marketing forms both incorrectly displayed items labelled as "-None-".
Manager/Administrator: The attachment produced by scheduled reports using the "Excel" or "Word" formats couldn't be opened.
Manager/Administrator: The "From" and "To" birthday date selectors in the Marketing search form could not be used when "custom" was selected for the Birthday Date Range field.

TILLING

Reception: Double loyalty points were previously awarded for appointments that were future-paid: once when the payment was taken, and once when the appointment was departed (and the payment redeemed.)
Reception: The currency symbol has been removed from the account statement due to it always showing as £.
Manager/Administrator: The "Reservation Deposits" report showed incorrect imbalances when using the "Outstanding" option due to rounding in the tax calculations.

CUSTOMISATION

Customisation/Administrator: Crashes when creating rooms in the format "x.xx" (e.g. 1.2a).
Customisation/Administrator: Creating a staff member and cancelling out of the "interval selection" screen caused the staff member to be created with a "zero" interval so no appointment types could be assigned to them. This issue has been fixed – cancelling out of the "interval selection" screen prevents the staff member from being created.

RECEPTION

Reception/Manager/Administrator: The site dropdown field when running a report sometimes appeared blank if you had any reports in your favourites list.
Reception: The "Book All" command did not take notice of appointment times that had been changed from their default in a package.
Reception: Crashes when navigating between dates on the "package time band limit overrides" screen and amending the "web" figures.
Reception: RSI points calculation was taking into account appointments on the clipboard.
Reception: Adding a note to a company card would cause the application to crash.

MANAGER

Manager/Administrator: The Group Activity Booking Audit columns were in the incorrect order.
Manager/Administrator: After accessing the "Currencies" set up screen, you were sometimes unable to access the "Site Details" tab of the "Payment Methods" screen and the "Currencies" screen again. This issue has been fixed to prevent it happening again, however if you are currently unable to access either of these screens, please contact our support team who can fix the issue on your application.

STOCK CONTROL

Reception: Stock items were incorrectly returned to stock if a refund was cancelled and the stock items had been added using the "add to departure" function.
Manager/Administrator: Crashes when trying to add an e-mail address to a stock supplier.
Reception: When refunding a stock item, the loyalty points accrued on that item were added to a client's account instead of being subtracted.