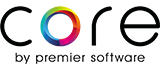 Version 2.2.0
Tuesday May 12th, 2015
NEW FEATURES
Financial information can now be exported to a file ready for importing into Sage. This option is turned on in the "End of Day" Site Options settings.
APPOINTMENT REMINDERS/CONFIRMATIONS
Appointment reminders and confirmation e-mails and SMS messages can now be run from within Manager or Administrator.
GROUP ACTIVITY ARRIVALS/DEPARTURES
Arrivals of a group activity/class can now be arrived in a single operation. For any "free of charge" group activities/classes they can also be departed in a single operation.
New access rules have been added to Fast-Track to allow individual doors to be restricted to certain opening times. Opening hours can now be set on a 24-hour basis despite the opening hours of the site, and membership types can be set to ignore any access rules (e.g. to allow 24-hour staff access.) For Remote Desktop users, It is now possible to setup multiple instances of Fast-Track be run on the same machine. This feature requires at least 2 P3 controllers to verify the setup.
GUESTLINE REZLYNX INTEGRATION
Rezlynx postings now include the primary client name as well as the secondary client name – allowing cross-referencing of the Postings report in Rezlynx. For day guests, "bill to spa account" postings from Rezlynx EPOS terminals now adds to the departure account instead of "on account".
SYSTEM ENHANCEMENTS
IMPROVED END-OF-DAY PROCESS
An End-of-Day that is set to being in progress will now be unlocked by re-running the End-of-Day on the same PC.
When editing the start/end/lunch times for a staff member using the text boxes,the validation will be performed when the OK button is pressed to end the edit.
ENHANCED E-MAIL AND SMS HANDLING
E-mail and SMS settings configured in the "Main System" setup screen now apply to sites as well – and they can be overwritten for individual sites in the "Site Settings" options. Additionally, text messages longer than 160 characters are no longer split into individual messages but are sent as one large message.
GIFT VOUCHER ENHANCEMENTS
Gift voucher numbers of up to 50 digits can now be entered.
LOYALTY POINT ENHANCEMENTS
Loyalty points with up to 6 digits can now be entered anywhere within the application. Additionally, loyalty points can also be given on discounted items.
MEMBERSHIP PAYMENT APPEARED ON MULTIPLE END OF DAYS
When Membership payment is completed in Manager, the existing status values for "End of Day Completed" or "End of Shift Completed" will be maintained.
START DATE WITHIN MEMBERSHIP ARRIVALS
A member will no longer be allowed to arrive prior to their Membership joining date. The "Expired" statusicon text has been changed to "Invalid". When clicked, the message is "Membership is only valid from…"
ADDING NOTES TO A COMPANY CARD
The software now allows notes to be added to a company card.
When moving double appointments around the diary using the clipboard, the system will allocate the staff and room correctly on entry into the diary.
When exporting marketing data to a CSV file, extra columns were added if there were commas in any text field, such as an address.
SELECTING A FUTURE VISIT ON CLIENT CARD / VISITS
You are now able to select a client that only has a single visit as a reservation group booking (no future visits).
CLIENT RECEIPT: IMPROVED TEXT ALIGNMENT
On a client receipt, the "Loyalty Points Used" details were out of alignment with other Loyalty Point details. This has now been corrected.
CALCULATION OF LOYALTY POINTS
Under certain circumstances, it was possible for the system to deduct loyalty points from a client record. This issue affected Reservation clients and has now been rectified.
An issue was identified whereby vouchers could be marked as "In Use", preventing users from being able to redeem the gift voucher. A fix has been applied that prevents this scenario from occurring.
ISSUE WHEN PROCESSING A BILLUSING MULTIPLE PAYMENT METHODS
When a bill containing multiple items is being paid using more than one payment method (for example part cash, part card) the system pro-rata's the payment over the different payment methods. Under certain circumstances the system would error. The cause of this error has been fixed.
INFORMATION NOT SAVED CORRECTLY WHEN CREATING STANDARD DOCUMENT TEMPLATE
A fix has been applied that addresses the issue of the system not saving information inputted by the user. The issue affected the creation of new Standard Document Template Types.
Additionally, the system now copies the Enterprise Level detail to the Site Level fields, meaning that the user need only input the information once.
MULTIPLE SMS MESSAGES WERE NOT BEING HANDLED CORRECTLY
Corewas using an older version of the "TextAnywhere" SMS API which did not handle multiple messages correctly if the message was over 160 characters. The new SMS API handles long text messages correctly.
ENQUIRIES LIST DUPLICATION
When logging an enquiry through the Reception module, the list of available enquiry templates contained duplicated entries. This issue has been fixed.
ERROR WHEN STARTING ROOM SEARCH WHILE ONE IS STILL IN PROGRESS
This issue only affected users with a PMS interface. If a user started a room search, and then tried to search for another room before the first search had completed, then an error would have been encountered. This issue has been fixed by preventing users from instigating a new room search while the previous search is still in progress.
WEB SERVICE CHANGES FOR GROUP ACTIVITY BOOKING
This problem only affected on-line booking of Group Activities. There was an issue whereby a single client/member could appear multiple times on the waiting list for Group Activities. This issue also allowed the client/member to displace another client/member from the waiting list.
The issue has been addressed so clients/members can only be added to the waiting list once per Group Activity.
SPEED ENHANCEMENTS WHEN PERFORMING A MARKETING QUERY
On large searches the marketing queries were taking a long time and in some cases exceeding the 5 minute timeout set in the application. Speed enhancements have drastically improved the systems ability to filter a large amount of data. In a test scenario the speed was improved from 8 minutes down to 5 seconds.
REVIEW ABILITY TO HAVE MULTIPLE DEPARTURE/ARRIVAL DATES FOR INDIVIDUAL GUESTS
This issue only affected sites with a Guestline Rezlynx interface. The interface did not allow for there to be separate arrival and departure dates. The issue has been resolved by the system extending the departure date to encompass all of the clients bookings.
RESERVATIONS BOOKED REPORT LINKED TO THE WRONG REPORT
The "Reservations Booked" report (summary) was looking at the Reservations Made summary report file.It should have been looking at M_DR_ReservationsSummary.rpt. This has been rectified.
ITEMS PUT BACK INTOSTOCK (WHEN SETTING A REFUND) IN DEPARTING SCREEN
Under certain circumstances the system was incorrectly calculating stock levels. This was a rare occurrence that involved use of the "Add To Departure" feature, in conjunction with performing, and then cancelling a refund. The issue has now been resolved.