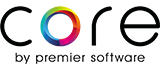 Version 2.1.23
Friday April 24th, 2015
NEW FEATURES
It is now possible to add new contact media types through Manager or Administrator. This is done through General Menu -> Contact Media Types.
WEB BOOKING & MOBILE APPS
It is now possible for your clients to reset their password for online booking should they forget it.
On the tablet mobile app it is now possible to amend and delete appointments.
The complete suite of Core applications now benefit from an improvement in speed.
Significant performance increases in Appointment Booking, Client Search, Membership Till and Client Arrivals / Departures.
The rota grid for a staff member now displays internal appointment codes.
SQL Server 2014 is now fully supported for upgrades as well as installs.
NEW AND AMENDED REPORTS

New Income Centre Group Summary Report
New End Of Day Payment Summary Report
New Stock Used Report
Staff Column added to Discounts Given Report
Package Revenue Section added to Reservations Made Summary Report
Group Activity Print Report now orders waiting list by first refusal
SYSTEM ENHANCEMENTS
When setting the rota for a staff member, dragging down on the grid extends the rota to the times dragged to. It is also now possible to drag up on the rota to perform the opposite by clearing the selection.
The rota copying functions now allows rotas that have already been copied.
For example Staff A rota can be copied to Staff B, subsequently Staff B rota can be copied to Staff C.
When adding an appointment to a package, the list of appointments is now in alphabetical order.
Stock deliveries that were split over multiple deliveries now record the correct figures.
When editing promotional pricing, the 'Select All' now selects all rows in the promotional pricing grid.
When booking a package, The "Book All" functionality will now take into account any manually scheduled appointments.
When a future payment is made against a couple's treatment, the payment split is now retrieved and split correctly over both clients.
A membership update can now be completed if the member was born on the 29th February when the membership type has a minimum or maximum age requirement.
When running the End Of Day, the non-arrivals where dual staff appointments were involved now gets processed correctly.
An inactive appointment type can no longer be selected when adding a 2+ staff appointment.
When creating a new member, after completing personal details and the membership plan, the system will now cancel correctly when cancelling out of the final confirmation screen.
Bill totals now showing correctly when a reservation has been paid for 100% in advance and additional treatments are added and discounted on departure.
An issue that triggered a change to Bill receipt dates for Membership Payments caused these payments to appear on multiple End Of Days.
RSI points for staff members were being calculated incorrectly when being enabled on days where the amount of points used for appointments booked on a specific day already exceeds the allowance.
The Appointment Confirmation Report in Reception has been corrected to show the correct date range selected.
The Membership Monthly Overview Report text size has been decreased and will now show correct totals for sections that span pages.
When adding stock to a bill through Add To Departure, stock levels in Stock Control are now allocated correctly.